It's summer and that means in the gardens of the Midwest, where I grew up, there are hundreds of zucchini being harvested. I grew up eating this vegetable, primarily when it was made into bread. But, as an adult, I've grown to love and appreciate it in all ways.
One Moroccan salad that I've come across is a cooked zucchini salad with eggs. It sounded so strange when I first was told the recipe but I chalked that up to have never experienced it and went in with an open mind.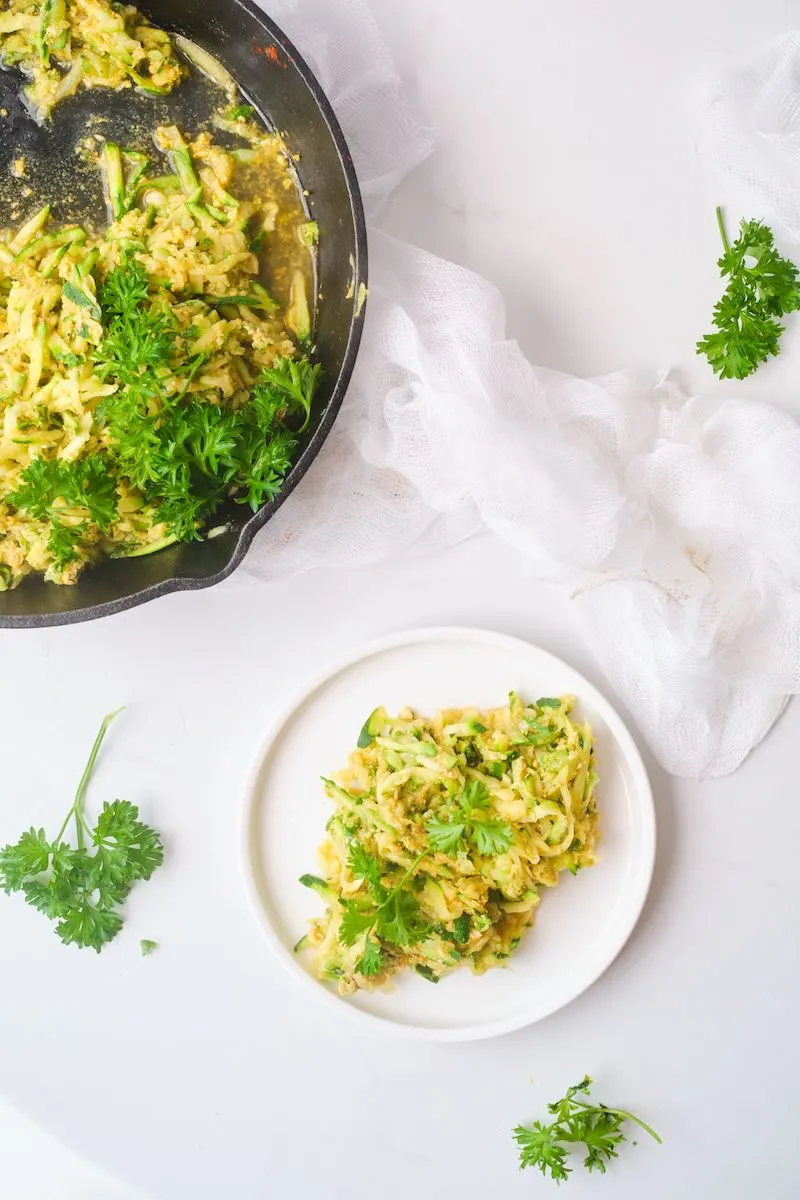 First, this recipe is super simple.
Second, it's a pretty sneaky way to get your kids to eat some vegetables!
Grab your zucchini and get ready to make this dish!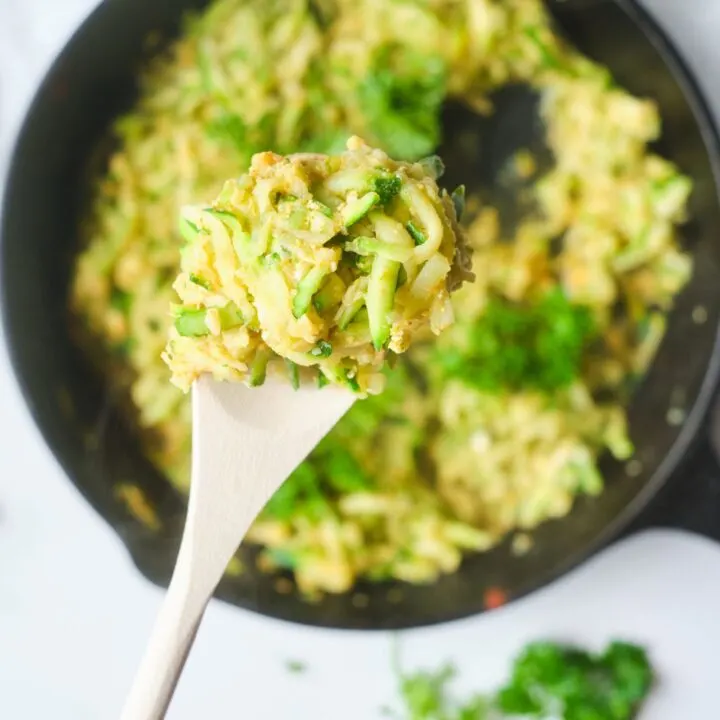 YIELD:4 SMALL SALADS
Moroccan Zucchini Salad
This is a very simple and unique cooked Moroccan salad. It's a great way to use summer produce and add something special to the table.
1 pound (1/2 kg) zucchini
1/2 tsp salt
1 large egg
2 tsp olive oil
1/2 tsp crushed garlic
1 Tbsp cumin
pinch of paprika or cayenne pepper
a small handful of parsley (optional)
Peel zucchini and use a handheld cheese grater to grate the zucchini into a bowl.
Squeeze the zucchini to remove any excess water.
Sprinkle the salt over the zucchini, transfer it to a colander and let it sit for 15-30 minutes. This should help pull out even more of the excess water.
In a skillet, heat olive oil with garlic and saute for 30-45 seconds. Then add the zucchini and combine it with the oil and garlic.
Crack the egg and whisk in a small bowl.
Combine with the cooking zucchini and use a spatula to continually incorporate the egg and vegetable.
Season with cumin and either paprika or cayenne (depending on how spicy you want it)
Once the egg is cooked, remove it from the heat and serve warm or at room temperature and garnished with parsley.