There's a dessert you'll find on every menu in Morocco but I'm positive it's not what you think when dessert comes to mind. It's so simple and yet so few people think of it before they come to Morocco.
Oranges with Cinnamon (or orange canelle as you'll see it listed).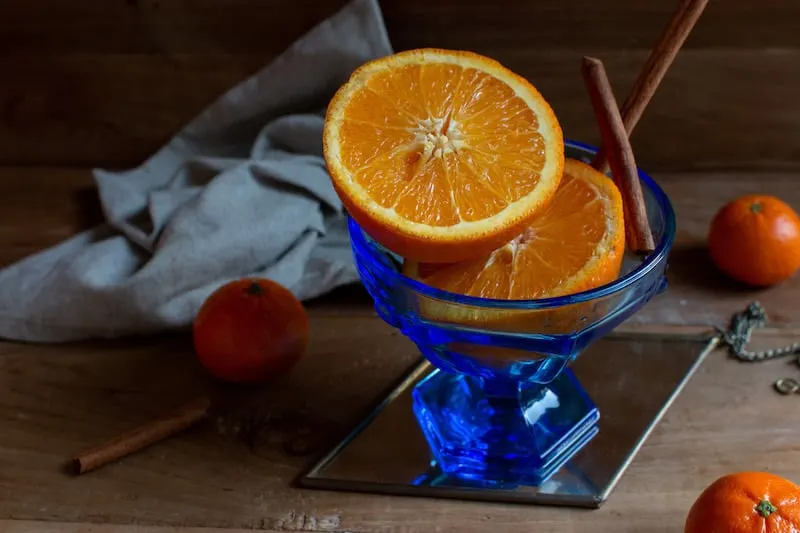 There are so many varieties of oranges that grow in Morocco, nearly year-round though the very best are found in the winter months. From super sweet clementines to big, round navel oranges bursting with flavor, blood oranges and their cousin the grapefruit are plentiful – and cheap. A kilo of oranges in season is usually under $1.
So let's get this dessert done!
There are two options you can use depending on the type of orange you have.
The basic ingredients you'll need for either version are;
oranges
ground cinnamon
powdered sugar (optional)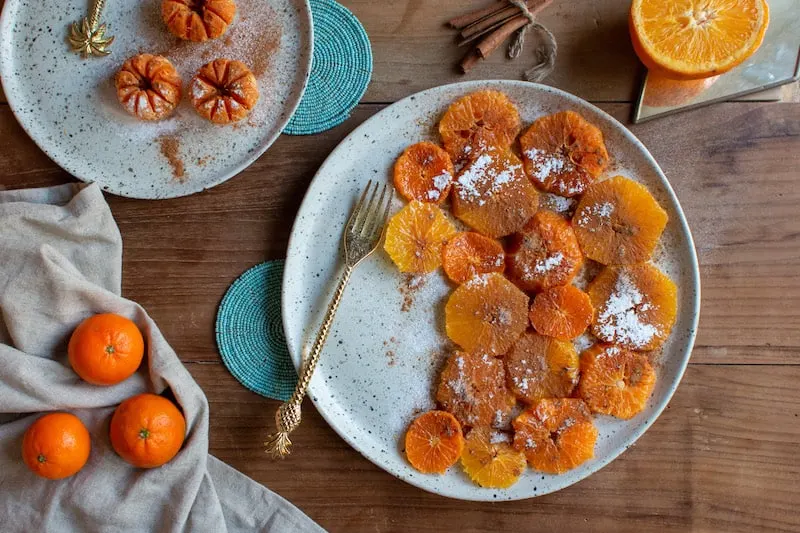 Using Mandarin or Clementine Oranges
Really, this couldn't be any easier.  I peeled mandarins taking care to leave the oranges intact.  Then I carefully peeled open each orange so that the bottom was still held together by the membrane, creating this flower appearance.  It's just for looks, so feel free to pull all the segments apart and forego this added step.  If you're using whole, large oranges, remove the skin but leave the orange whole.  Use a very sharp knife to cut rounds out of the orange. Now how to dress them?
Squeeze some orange juice over the top
Sprinkle with cinnamon (more or less depending on what you like)
Sprinkle with powdered sugar.
Using Navel Oranges
The preparation is somewhat similar. Peel the orange to remove all of the exterior skin. Slice the oranges into rounds instead of peeling them into segments. Arrange on a plate, add a squirt of orange juice to the top, dust with cinnamon and sugar as desired.
That's it. So simple.  So delicious.