We are spoiled rotten in Morocco with oranges all year round. But, if you ask my opinion, I think the best oranges appear in winter. What are these delicious little bites of sun-soaked goodness?
Mandarins.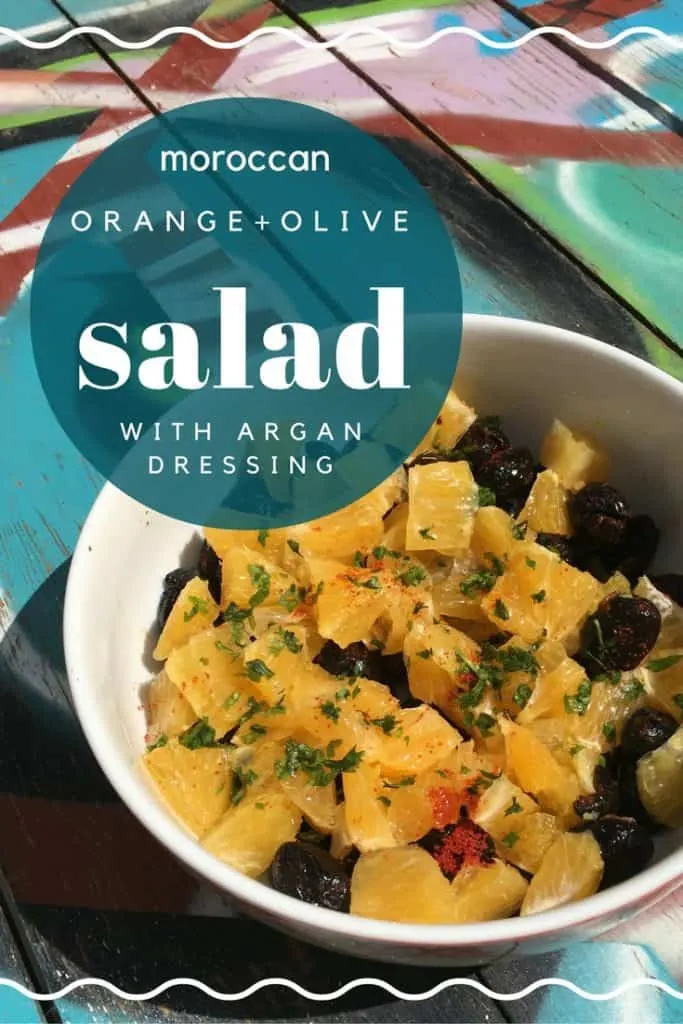 Some smart marketers in the US started calling them cuties a few years ago and now whenever I see them I want to just give them a little squeeze. In this super easy Moroccan recipe, you can do just that!
I remember seeing a recipe similar to this many years ago and when I said something to MarocBaba about an orange salad that had olives in it he said I had lost my mind. There was no such thing. But, in September of last year, I was at Val d'Argan, a lovely winery with fantastic food outside of Essaouira and this was the first course. Friends, this is a party in your mouth. It is light and lovely. A perfect pick me up from the doldrums of winter. I dare you to hate it.
Go on, just try!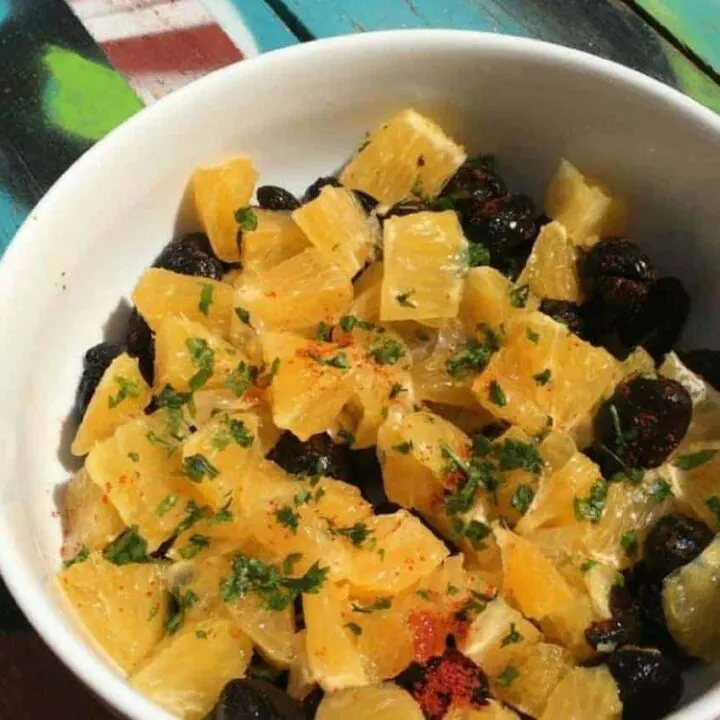 YIELD:4 SMALL SALADS
Moroccan Orange and Black Olive Salad with Argan Dressing
Wondering how to use some of that delicious culinary argan oil you've got? This salad is ideal!
Ingredients
2 1/2 medium oranges OR 5-6 mandarins
black salted olives
1 tsp chopped cilantro
1/8 tsp paprika
1/8 tsp cumin
1/2 tsp crushed garlic
2 tsp argan oil
1/8 cup orange juice
Remove the peel from around the orange.
Pull apart the segments, remove the inner skin, and cut them into bite-size pieces.
In a bowl whisk together paprika, cumin, garlic, and orange juice.
Place olives and oranges in a bowl and drizzle the spice/orange juice mixture over the top. Gently mix to combine.
Drizzle argan oil on top of the salad and add fresh chopped cilantro.
Serve immediately.
The key ingredient in this dish is culinary-grade argan. You NEED to have the culinary variety because it will have the right taste. Cosmetic argan isn't to eat.