In my quest to diversify the Moroccan recipes that I share, this is one of the recipes that are a part of my research. To be fair, this is not a recipe I have ever eaten in Morocco. Many Moroccan Jewish and Moroccan Muslim recipes are very similar, if not exactly the same.
That being said there are also recipes that are unique to Moroccan Jews – those are the ones that intrigue me. Like dafina, chraime is a dish that is prepared for Shabbat by Sephardic Jews. It's also sometimes made for holidays like Passover.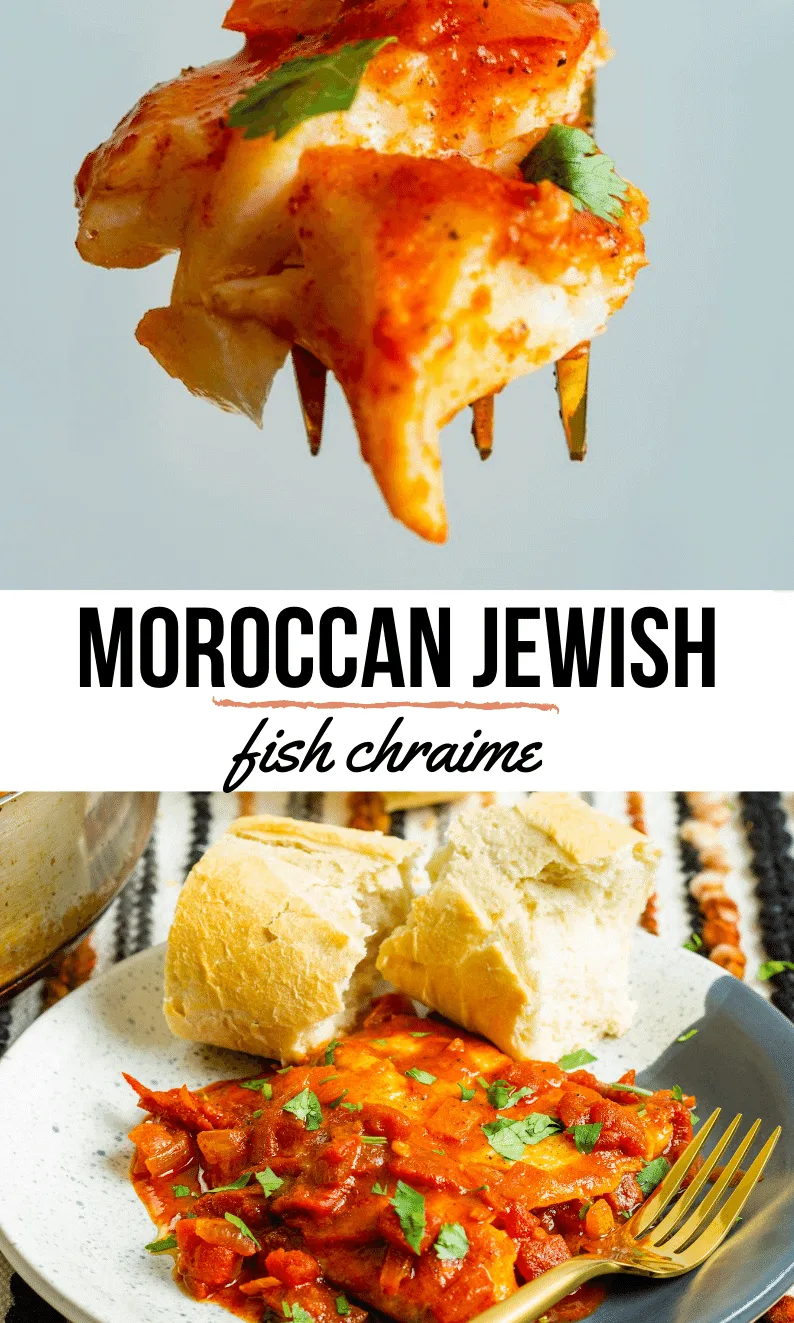 If you want a meal that is easy to put together and can be reheated fairly simply – this is it! Feel free to use any type of firm white fish that you have locally available.
You also can adjust this for your own flavor preferences. Some people like this really spicy while others prefer a more mild dish. You can add hot peppers when cooking or serve with harissa on the side for people to adjust on their own.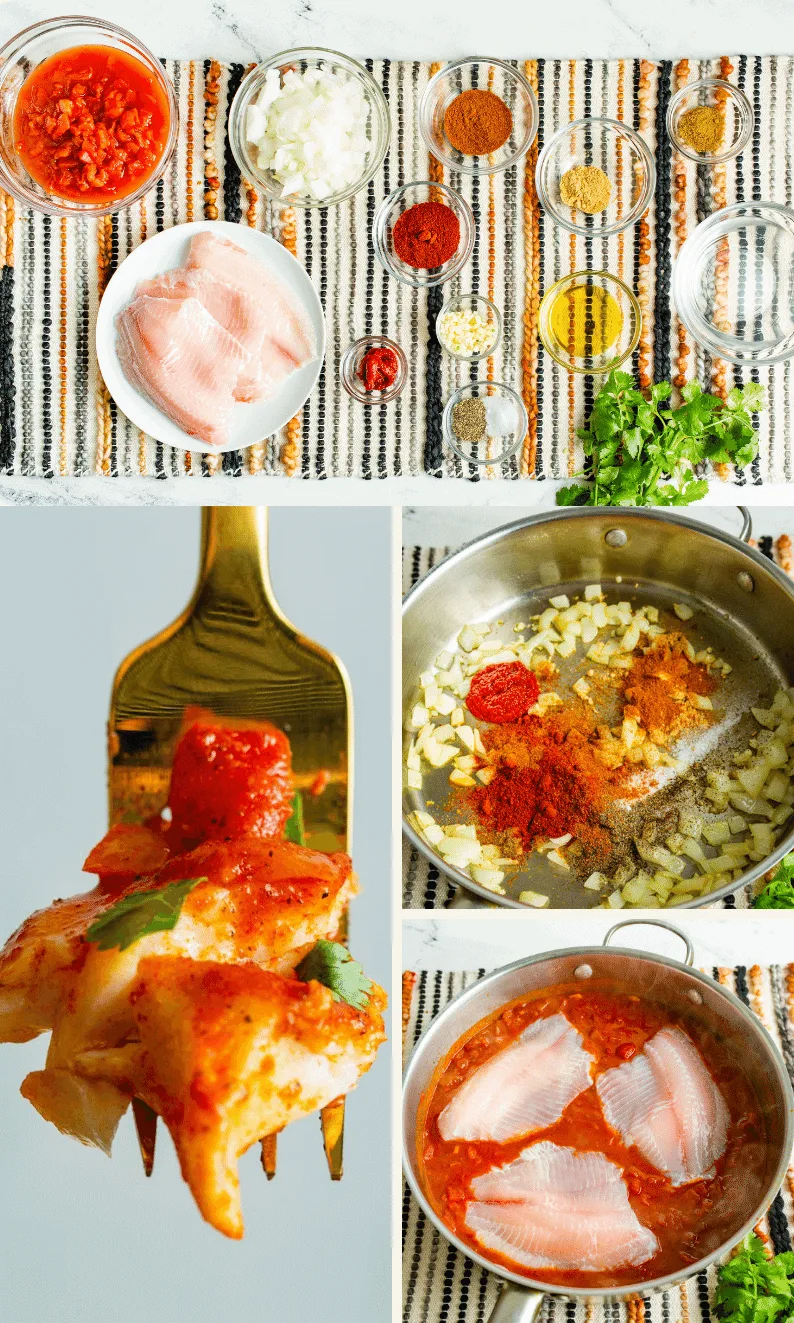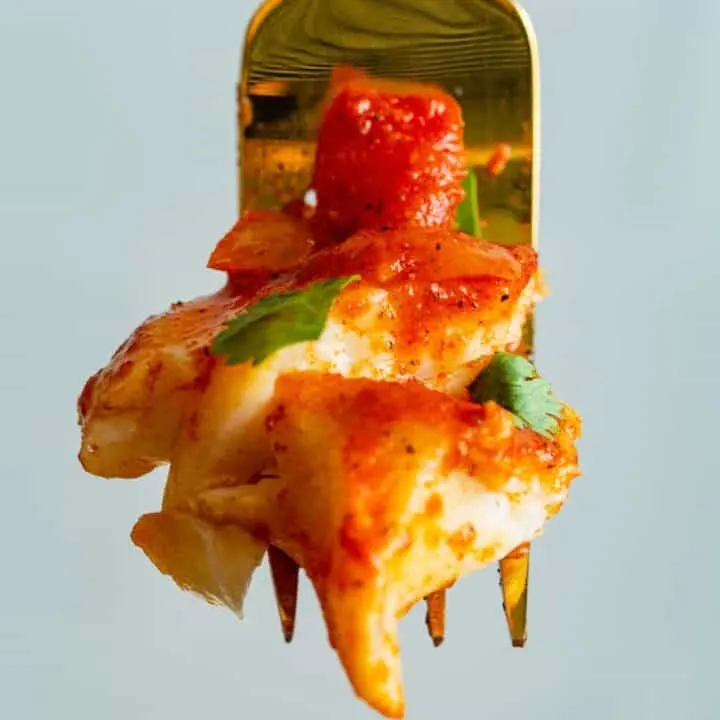 YIELD:4 SERVINGS
Jewish Moroccan Chraime
This easy-to-make Shabbat dish includes fish and tomatoes. Adjust the spices to make it your own.
1 lb white fish, like cod or halibut
1/2 of a white onion, chopped
1 tsp garlic, minced
1/2 jalapeno or other spicy pepper (optional)
2 Tbsp olive oil
1 Tbsp tomato paste
2-3 large tomatoes, diced
1 cup water
2 Tbsp paprika
1/2 Tbsp cayenne pepper
1 tsp ginger powder
1 tsp cumin powder
1 tsp salt
1 tsp pepper
1 palmful parsley to garnish
Clean the fish (if needed), pat dry, and set aside while preparing the sauce.
Heat the oil on low in a skillet.
Saute the onion and garlic in the oil on medium heat until softened, about 3-4 minutes.
To the onion mixture add in the spices, salt and pepper, and tomato paste.
Next, add in the diced tomato and water and stir well.
Continue cooking the sauce on low heat with the cover on the pot for 10 minutes.
Add the fish to the sauce by gently sliding it into the pan. Gently use a spatula and shake the pan to cover the fish with the sauce.
Cover the pot and leave it alone to cook for an additional 10 minutes.
The fish can now be served alone, with bread or on top of rice.