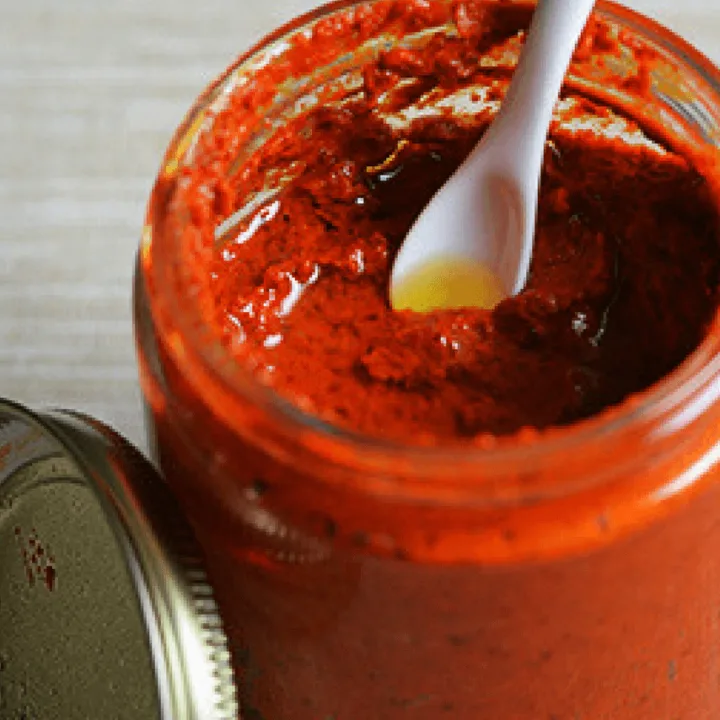 YIELD:1/2 CUP
Homemade Harissa
½ cup kochugaru (Korean red pepper powder)
Water
2 garlic cloves, chopped
1 teaspoon cumin
½ teaspoon coriander
½ teaspoon kosher salt
3 Tablespoons olive oil
In a blender jar or food processor add the kochugaru and about ½ to ¾ cup of water and stir. You don't want it too dry and pasty.
Add the garlic, cumin, and coriander. Add a couple of tablespoons of water if necessary. Puree and slowly pour the olive oil to thicken the mixture.
Season with salt to taste. Store in a clean jar. Pour a thin film of oil on top. Keep refrigerated and use within a few weeks.